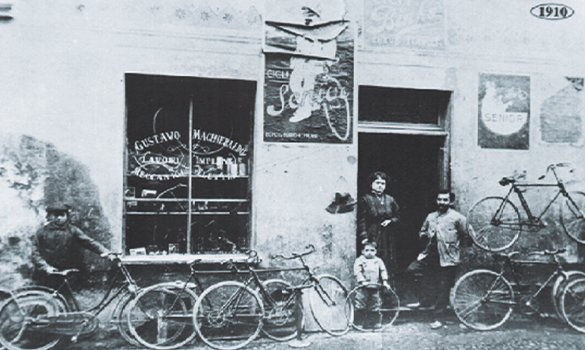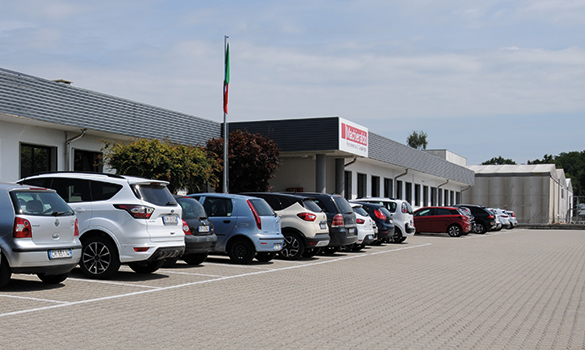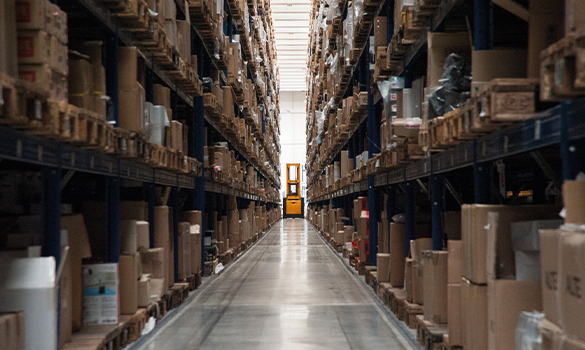 Year 1910: following a job placement experience as a skilled mechanics worker in Paris, Gustavo Machieraldo opened a workshop in Cavaglià, whose sign read Lavori Meccanici e Impianti Elettrici (Mechanical Works and Electrical Systems). In the same city, the Machieraldo family set up the historical headquarters of their business in 1927, which remained in operation until the 70's. 1936 marked the start of sales to the professional sector and to the wholesale sector.
In 1975, the increase in the business turnover forced to the company to move to a new head office, in Via Villetta Strà. In 2002, Machieraldo acquired Sogoplast Srl di Benna (Bi), specialised in the distribution of household products, which was then incorporated in 2006.

Two different product ranges were thus brought to life: Ferramenta (Hardware) & Casalinghi (Houseware).
2010 marked the company's entry into the Consorzio Distributori Ferramenta (Hardware Distributors' Consortium) (C.D.F).
Starting from 1 April 2011 to 31 March 2014 Machieraldo Gustavo Spa took over the historical brand Mazzoleni Commerciale, thus expanding its business to the Lombardy Region, and, from 1 January 2013, it has also managed the "Mapes Commerciale" brand. In 2014 Machieraldo was awarded the "Wholesaler of the Year" prize and in April 2015 it launched its first Take & Carry in Genoa. Autumn 2015 saw the start of activities at the decentralised Salussola (BI) logistics warehouse, while the sales network in North/East Italy was activated 2017. In 2019, business in the household goods sector in the NORTH/WEST area was further strengthened. In 2020 the logistics warehouse in Salussola (BI) was extended.
Gallery Salussola Logistics